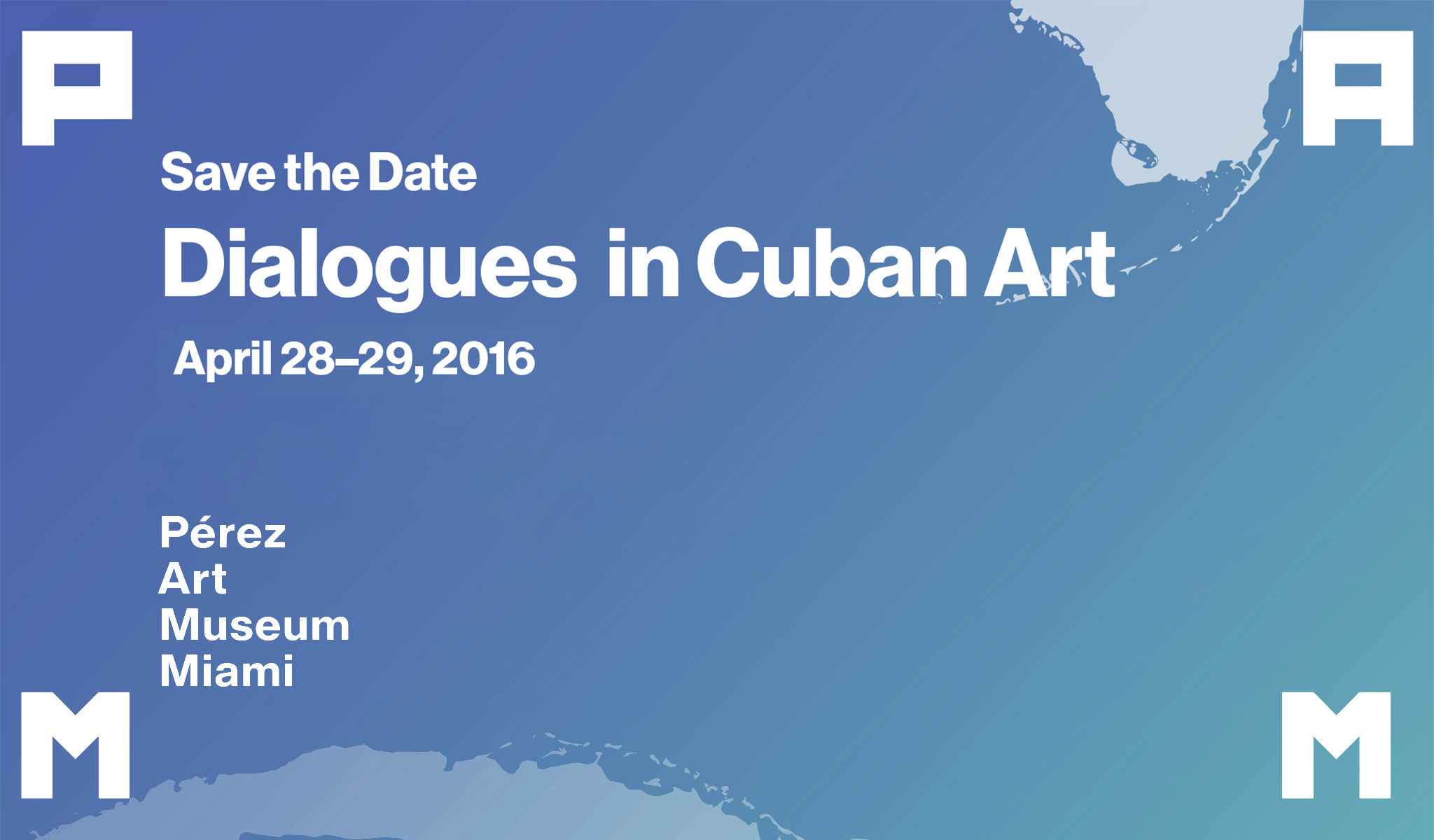 DIALOGUES IN CUBAN ART PROGRAM UNITES ARTISTS AND CURATORS FROM HAVANA AND MIAMI
The program, funded by Knight Foundation and The Related Group, kicks off on April 20 and culminates with two day symposium at the Pérez Art Museum Miami
MIAMI (March 1st, 2016) – As the second part of the Dialogues in Cuban Art (DCA) cultural exchange program, a group of 15 artists and curators from Havana will visit Miami from April 20-30. The artists will participate in studio visits with their Cuban-American counterparts, guided museum tours and meetings with private collectors. The visit will culminate in a two-day symposium hosted by the Pérez Art Museum Miami. Visiting artists will include Wilfredo Prieto, Glenda León, Lázaro Saavedra, Sandra Ceballos, and Havana-based curator Ibis Hernández Abascal, among others. The varied group represents distinct generations and working practices and all are leading figures in the contemporary Cuban art community. See below for a complete list of participating artists and curators.
The symposium, set to take place April 28-29, will include a series of panels where artists from both sides of the Florida Straits will converse around a range of issues related to cultural identity, including the impact of shifting attitudes among Cuban and Cuban-American artists, the consumption and circulation of Cuban art in both the Miami and global market and more.
Dialogues in Cuban Art is a multi-year exchange initiative that aims to facilitate intellectually engaging encounters between Cuban and Cuban American artists as well as other cultural actors from Miami and Havana. The project was launched in May of 2015 during the Havana Biennial, and saw a group of Miami-based Cuban-American artists visit the island for the first time. While in Havana, the group participated in informal talks at the Ludwig Foundation and were officially invited by Casa de las Americas for a two-day conference. About the impact the trip had, participating Cuban-American artist, Bert Rodriguez writes, "during and since this trip, I feel something akin to being complete or whole.  I understand who I am more fully and much more profoundly than I ever have."
"While it is no longer novel for Cuban artists from Cuba to travel to South Florida, they normally do so under specific circumstances or somewhat 'in passing' on their way someplace else. This program offers a unique opportunity for Cuban artists to more fully engage, both intellectually and personally, with their counterparts in Miami. Together, the artists seek to gain a renewed perspective on the cultural scene in this city more generally and on Cuban Miami specifically, beyond the stereotypical narratives, biases and myths that have until recent history informed the discourse on Cuba and Cuban-American art," explains Elizabeth Cerejido, the project curator.
Knight Foundation and the Related Group – the projects' principal supporters – have expressed the significance of funding this exchange initiative as follows:
"This exchange is the first step leading to a true and open dialogue between our two nations. South Florida has always been very deeply influenced by Cuban culture and now that can finally be a two-way street," stated Jorge M. Pérez, Chairman and CEO of The Related Group and DCA co-benefactor. He added, "South Florida's cultural institutions are very quickly becoming world-class and we are all confident the benefits of exposing some of our city's brightest to their Cuban counterparts will be significant and far-reaching."
"With relations warming between Havana and Miami, this exchange program will highlight how the arts and artists can be a bridge for both examining issues of identity and bringing our communities together," said Victoria Rogers, vice president for arts at Knight Foundation.
The next phase of the program will include an exhibition project co-curated by Elizabeth Cerejido and Havana-based Ibis Hernández Abascal. The overarching impetus is to bring together the artistic production of contemporary artists from Miami and Havana, representing various generations and organized around various themes that will function as points of dialogue or counterpoint
The DCA program was conceived and curated by Elizabeth Cerejido and funded by the James L. and John S. Knight Foundation, as part of a Knight Art Challenge Grant with matching funds from The Related Group. Additional funding and in-kind support is provided by the Joseph Carter Memorial Fund through the departments of Modern Languages and Literatures at the University of Miami.
Miami Program participants include:
Media Contacts:
Zakarin Martinez Public Relations
Jorge Mendez
305-372-2502
Curator:
Elizabeth Cerejido
305-519-3809
About the John S. and James L. Knight Foundation
Knight Foundation supports transformational ideas that promote quality journalism, advance media innovation, engage communities and foster the arts. The foundation believes that democracy thrives when people and communities are informed and engaged. For more, visit knightfoundation.org.